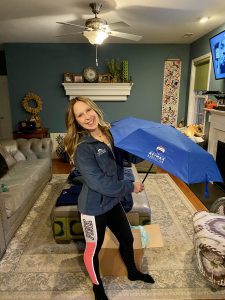 Alexandra Schrank, born and raised in Charlotte, NC, moved two hours west to Asheville in 2010. Growing up in untreated alcohol and drug-infested environment, Alexandra experienced a lot of unhealthy pain, seeing first-hand what a life without a solution for mental illness and the disease of addiction looked like. Raised primarily by her paternal grandparents, Alexandra lost her Grandmama Jean to multiple health issues in early 2000. As a young 11-year-old girl, Alexandra took over many of the household duties after Jean's death while her Granddaddy Bill fought dementia and Alzheimer's disease. In 2004, Alexandra's mother died at age 33 from a drug overdose after many years of bad choices and life on the streets. Bouncing around from different Aunts, Uncles, and boyfriends, Alexandra floundered about without a solid home life.
Despite her hardships, Alexandra channeled her pain and has consistently maintained employment since she was 15 years old, while also earning honor roll, and placing as Valedictorian of her high school graduating class in 2007. She was also featured in the newspaper her senior year as Who's Who Among American High School Students. For years, Alexandra survived off pure grit and self-motivation. With a strong desire for more, Alexandra ventured to Asheville in search of a better way. Spending her free time on personal growth and development, Alexandra made several fundamental life changes to build a strong foundation for her life and began a spiritual journey. Throughout the years, Alexandra believes God put specific angels in her life who freely gave of their time, energy, and wisdom to help guide her along her journey towards recovery.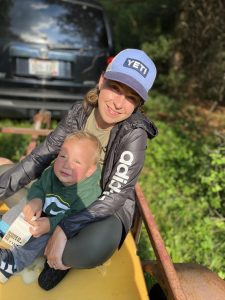 Enlightened to learn that life didn't have to be a struggle, Alexandra began to believe in and started thriving with the law of attraction and abundance. Asheville is where she met some of her very best friends, whom she considers family, and learned so many new and fascinating hobbies. She also learned that with hard work and discipline she would be able to achieve many things! At UNC Asheville, Alexandra earned her Bachelor's Degree in Business Management with a focus in Marketing as a first-generation college student. There she conducted undergraduate research under her mentor and distinguished author, MaryLynn Manns to learn more about Grief in the Workplace.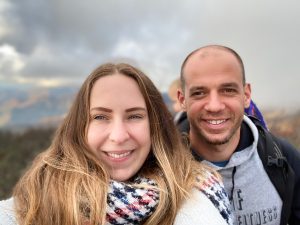 Here in Asheville is where Alexandra met her husband, Curt. He has worked in the addiction treatment and mental health industry for the past 10+ years, helping folks learn a new way of life. Curt focuses his energy on cutting-edge and proven treatment modalities that yield high results. Together they have 3 little boys. They love to travel, hike, bike, cook, watch live music, and watch and play sports.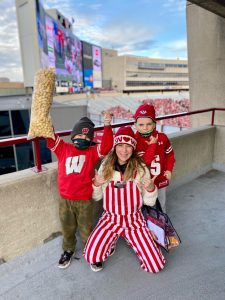 In 2015, Alexandra joined the real estate community and began learning all of the ins and outs of the industry. In 2018 she teamed up with Heather Hines Byrd. Together they have started and maintained a consistent top-selling team in the real estate industry, helping people achieve their real estate goals. Heather offers plenty of hands-on training for their agents, using her background in teaching to facilitate strong connections and experience. Alexandra loves the fast-moving pace of real estate and enjoys engaging with her clients and other agents to get deals to the closing table. Her core value of using her talents to help others is what drives her success.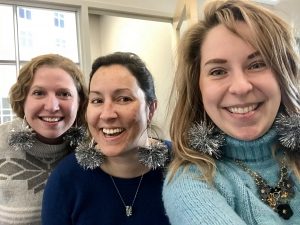 Alexandra thrives in challenges and works feverishly to create a win-win solution to the home buying and selling process. She has years of experience in the field and has been recognized for her problem-solving skills, positive energy, and perspective. If you ask her, Alexandra has had the opportunity to work closely with some of the very best clients she could have ever dreamed of.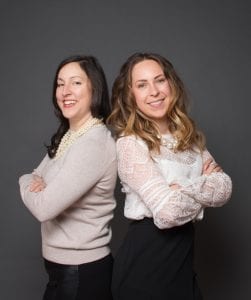 Alexandra has been a top 100 agent in her county consecutively for the past 4 years, was inducted into the RE/MAX Hall of Fame, and has consistently been able to drive deals to the closing table.
You will be in great hands by choosing Alexandra, Heather, and The Mountain Star Team to help facilitate your real estate transaction.
The Mountain Star Team puts their money where their mouths are by supporting local non-profits such as Mountain Child Advocacy and the Asheville Humane Society. They believe that all children and pets deserve a safe haven, and give to organizations who support that vision.
Thank you for taking the time to learn more about Alexandra Schrank, one of the co-founders of The Mountain Star Team at RE/MAX Executive. Please don't hesitate to reach out.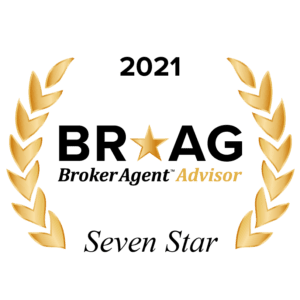 Alexandra Schrank Brings Home National Honor
"Alexandra Schrank exemplifies the type of professional we designed this award for," says Chad Golladay, Executive publisher of Broker★Agent™ Advisor. "A credit to their company, profession, and community at large both inside and outside of real estate; one with whom the honor is truly ours in being able to share this award."