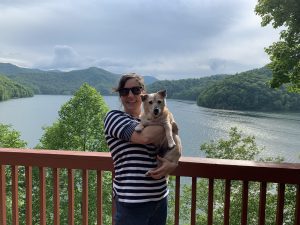 I started in the real estate business helping homeowners stay out of foreclosure, during the housing crisis of 2008 and beyond. Over time I parlayed this into a full time real estate career! In 2018, I joined forces with Alexandra Schrank, a fellow Capricorn! Since then, we have created a top selling team in town! My philosophy in all things is hard work, creative thinking, patience, and the "hustle" will set you up for success. It's not easy but it can be simple! This job requires wearing many hats. The most rewarding part of my job is knowing that we are helping homeowners buy and sell the most important, largest asset/assets of their lives. In a time where new technologies, online companies are changing the face of the real estate industry, now more than ever, it is so important to find a local realtor on the ground that can protect your best interests by giving sound advice. At the end of the day, our core business is building relationships, networking and saving our clients money. I truly believe this.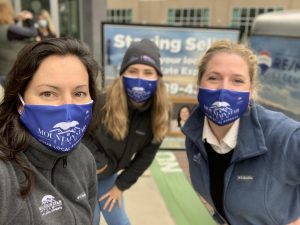 When I'm not working- my husband and I enjoy being together; laughing, dancing, cooking, listening to live music and rescuing senior dogs. With no children in our future, we have decided to open our home to those animals that need us the most and it has been super rewarding.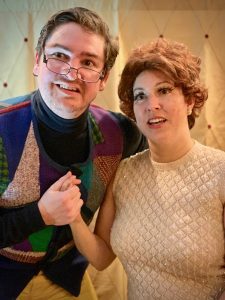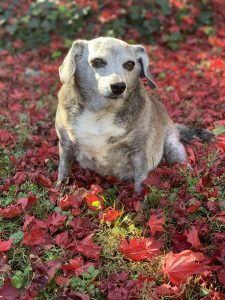 I love Asheville. I fell in love with the mountains and I found and fell in love with my husband here. I'm definitely here to stay 😉
The restaurant scene is really incredible in Asheville. My husband and I recently vacationed out West. It was a wonderful trip and I absolutely can not wait to go back. LOVED it. However, as we ate at the most highly recommended restaurants, it was challenging to experience a place that was as equally exciting and as good as any of our restaurants here in Asheville. Expectations were high. Bottom line is, there was just no comparison. For someone who takes food very seriously, I quickly realized I had become blasé with the amount of choices I had in Asheville, to the point that we stopped going out for a while. Then Covid hit. Now traveling again, combined with our much needed vacation and the fact that many of our beloved restaurants are in need of community outreach, has reinvigorated me to venture back out to those special places Mal and I have always indulged in. As well as a new found motivation to find different restaurants that offer unique dining cuisines. 
Starting off with my personal favs, If you're a local or a traveler in the area, here is a list of the top spots I am constantly recommending to my clients that never disappoint.
Bull and Beggar: My favorite restaurant in Asheville. Incredible food experience and it's down in the River Arts District right next to the Wedge! My 2nd favorite brewery behind Burial. 
Bouchon: French Cuisine, delicious! The owner just opened up Rendezvous in Haw Creek- a sister restaurant to Bouchon, just as good, that does both indoor dining and take-out orders if that's your preference. Very similar menu with little to no wait times and large outdoor seating. 
Rocky's Hot Chicken Shack: a local favorite- best fried chicken and HOT chicken. All the sides are homemade and so YUM!
Cucina 24: (offering a progressive five course meal with wine pairing), I have eaten here twice in the last month and I'm headed back in a couple more weeks. I love menus that are already laid out for me, it makes for a more adventurous experience. 
Hole: (New Orleans style donuts) best donuts I have ever had! Yes, a bold statement. I'll admit I used to have a weekly addiction to this place.                    
Vault (best hamburger, seriously, and cocktails in town). This is a local hot spot, order the Vault Burger as-is and thank me later.
Burial Brewery– what can I say, best beer in town, hands down. Plus the owners have a strong affinity for Sloth and Tom Selleck! Nothing else to say really, just go.
Stay tuned for the next round of restaurants from your local experts in all things real estate and food!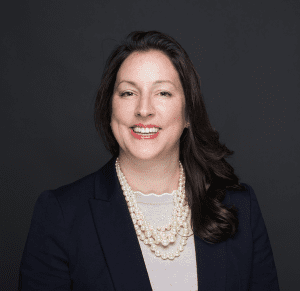 To contact Heather for any real estate needs, email her at mountainstarbroker@gmail.com