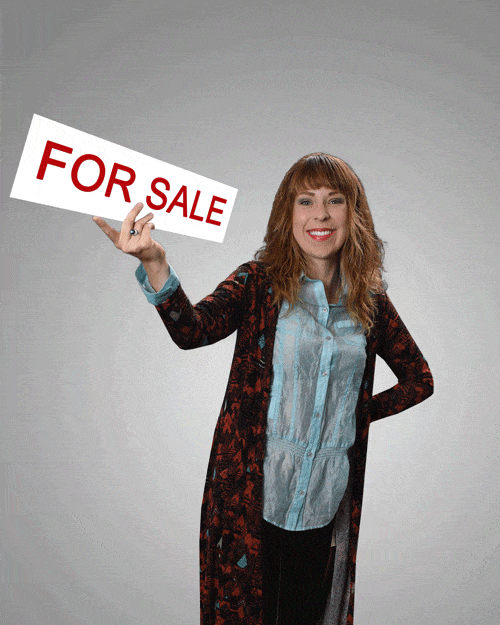 Alexandra Schrank
Professional Real Estate Broker
USING MY TALENTS TO HELP OTHERS 
This is the motto I aim to live by and what landed me into a career of real estate brokerage. My goal is to be the best at what I do. In my opinion, being the best realtor encompasses a thorough knowledge of the market, the culmination of my talents and skills, being authentic in my work, and sticking to my core principles. My basic principle: to be honest and creative in helping my clients to achieve their goals, whether it is buying or selling or both. Staying true to my purpose and being of service to others, is what drives my success.
I moved to Asheville in 2010 to complete my undergrad in Business Management and soon after knew Asheville would be my new home. I immediately fell in love with what Asheville has to offer. The food and music scene is spectacular and I really enjoy the wide variety of outdoor sports and activities. There are many different hiking spots, watering holes, running trails, fishing hideouts, and camping grounds. Asheville has offered me a healthier, more holistic approach to living. I love the culture, the people, and the atmosphere that Asheville vibrates. This town is truly unique.
Hiring a realtor is an integral part of the process. You need a professional who is educated and well connected to advocate for you. I will guide you through every step of the process. I specialize in Marketing and Home Staging. These skills add value to my clients, in particular, those looking to sell their homes in or near the Asheville area. I'm happy to have an in-depth conversation with you about home staging and that value it adds to your home when you are ready to sell.
I have joined with top professionals in the area to develop the best expertise in my field. I decided to work with the RE/MAX brand because as I told you, I believe in being the best version of myself, and RE/MAX allows me to do that. My university background in Business Management established the foundation for my effectiveness as a realtor. Additionally, my background in home design adds value to my buyer and seller clients.
In my free time, I enjoy exploring the outdoors, hiking, and sports with my family. I'm married and have 2 sons. We love to travel the world; we spent our honeymoon in Africa and ventured to Australia as a family for Christmas 2014. Read through my "Why Asheville" blog to learn more about me and why I choose to make Asheville my home.
I am honored and excited to help you buy or sell real estate in Western North Carolina. I focus my work in Asheville, North Carolina and surrounding areas including but not limited to Arden, Biltmore Forest, Black Mountain, Candler, Enka, Fairview, Fletcher, Hendersonville, Leicester, Mars Hill, Swannanoa, Woodfin, Weaverville and others.
My strong points include:
Networking
Creativity
Marketing
Listening & Communication
Strong Negotiation Skills
What you can expect when you hire me:
Honesty
Professionalism
Market Knowledge
Experience with Proven Results
Frequent Communication
Strong Business Connections
For sellers: I know how to get your house sold quickly and for the highest price. I have an eye for design and fashion. I spent years working with a talented design artist in Charlotte, NC. I offer free consulting to my clients for remodels and upgrades as well as staging tips and advice. Whether you are selling raw land, a commercial building, your first or second home, a new build, an inherited estate, a vacation rental or any other income producing rentals, I have the experience to help you understand the process, prepare your property for the market, and negotiate the best terms.
For buyers: I know the different neighborhoods and areas and stay on top of this ever-changing market. I listen to your needs and desires to help you make the right move. Whether you are buying your first home, vacation getaway, retirement home, dream home, investment property, farmland, commercial land, or hiring a builder and purchasing new construction. I have the experience to help you understand the process and negotiate the best terms.
For both buyers and sellers: I keep you educated with current market prices. I help you negotiate the best terms for your unique situation. I have a team of experienced professionals to help you through the process.
Alexandra Schrank (828)-782-1957
BrokerAlexandra@gmail.com