Nestled in the heart of the Blue Ridge Mountains, Asheville, North Carolina, is known for its vibrant arts scene, stunning natural beauty, and eclectic neighborhoods. One such neighborhood that often flies under the radar is Beaverdam. This hidden gem offers a unique blend of tranquil natural surroundings, community spirit, and proximity to Asheville's amenities. 
The Natural Beauty
Beaverdam is a haven for nature lovers. With Beaver Lake at its center, the area boasts serene waters surrounded by lush greenery and walking trails. Residents and visitors alike relish in the opportunity to kayak, paddleboard, or simply take a leisurely stroll along the lakeshore of Beaver Lake. The presence of wildlife, including turtles, ducks, and even the occasional beaver, adds to the enchanting atmosphere. Be sure to check out the Bird Sanctuary and the Botanical Gardens.
A Hiker's Paradise
For those with a penchant for exploration, Beaverdam is in close proximity to some of Asheville's most beloved hiking spots. The Beaver Lake Bird Sanctuary Trail offers a gentle introduction to the area's natural beauty, while the nearby Blue Ridge Parkway provides access to more challenging trails and breathtaking vistas.
Community and Culture
While Beaverdam is a nature lover's dream, it's also a community steeped in culture and camaraderie. The Beaverdam Community Center serves as a hub for events, meetings, and gatherings, fostering a sense of belonging among residents. Regular activities, such as art exhibitions, workshops, and community festivals, provide ample opportunities for neighbors to come together and celebrate their shared love for the area. You might also check out the Asheville Country Club which is a beautiful course and welcoming community in the area. In October of 2023, hundreds of volunteers will assemble to rebuild Jones Park, a neighborhood staple that was torn down in 2021.
Local Eateries and Shops
Beaverdam offers a delightful selection of locally-owned businesses that add to its unique character. The area boasts charming cafes, bakeries, and restaurants where you can savor delicious, artisanal fare. Whether you're in the mood for a cozy brunch or a leisurely afternoon of shopping, Beaverdam has something to satisfy every palate and preference. Have dinner and a view at the Grove Park Inn at the Sunset Terrace for a special date night or head next door after the sunset for dinner at Eldr (they also have a delicious brunch!). Check out Rye Knot for something a little more lowkey but still delicious or Cecilia's Kitchen for homemade authentic gluten free crêpes, empanadas, tamales, soups, salads, and daily specials.
The Artistic Spirit
Asheville is renowned for its thriving arts scene, and Beaverdam is no exception. The area is home to several art galleries and studios, showcasing a diverse range of works by local artists. Exploring these spaces provides insight into the creative energy that permeates Beaverdam and the wider Asheville community.
Real Estate and Living in Beaverdam
The allure of Beaverdam extends beyond its natural beauty and community spirit. The real estate market offers an array of options, from charming cottages to elegant lakefront properties. Those seeking a tranquil retreat with easy access to the amenities of Asheville will find Beaverdam an appealing destination.
Asheville's Beaverdam area is a hidden gem that encapsulates the essence of mountain living. With its natural beauty, close-knit community, and artistic spirit, it offers a unique and enriching experience for residents and visitors alike. Whether you're drawn to the tranquil waters of Beaver Lake, the vibrant arts scene, or the welcoming atmosphere, Beaverdam invites you to discover the magic of this special corner of Asheville. Come, explore, and be captivated by the charm of Beaverdam.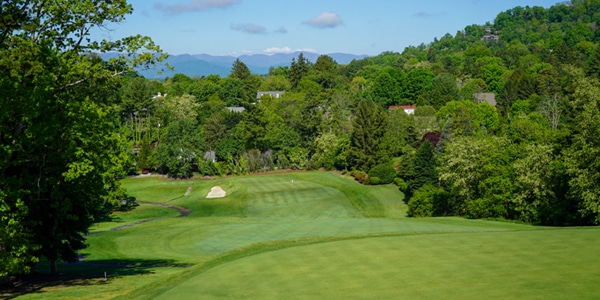 Feature Listing:
395 LYNN COVE ROAD
ASHEVILLE, NC 28804
$1,563,400
Enchanted storybook mountain retreat exudes Olde World charm in a picture-perfect setting. Cradled on 4+ private acres amidst hardwoods with winter mountain views, this inviting home is the ideal reprieve. Located in the Beaverdam Valley, at the forest edge just outside city limits, a gated, private setting that does not sacrifice proximity to convenience. Soaring tongue and groove cathedral ceilings, cedar exterior siding, multiple fireplaces, gourmet kitchen with custom cabinetry, two-car garage, and main-level laundry. The lower level features a wood stove and a fully equipped second living quarters. Alfresco options abound on the inviting decks, balconies, verandas & patios. Mountain-top living in a home designed for entertaining and hosting where character and ease of living are abundant and every season brings blooms. Magical setting only 15 minutes from downtown Asheville's world-class urban pursuits and Blue Ridge Parkway, this home will steal your heart! Ready for your vision.
Listing Agent
Alexandra Schrank
RE/MAX Executive
(828) 691-1377
brokeralexandra@gmail.com
Sign Up for Neighborhood Market Reports
Get neighborhood market reports and new listings sent directly to your inbox.