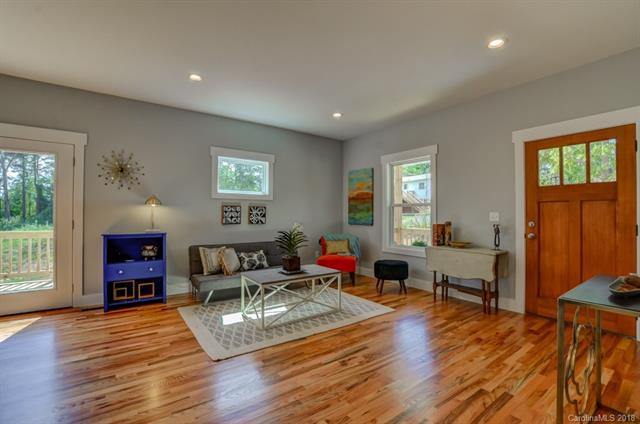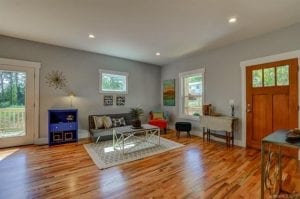 When buyers are looking at small homes, smart staging is an essential part of the selling process.
Even the smallest homes can be enlarged visually. With growing competition, sellers are gradually
getting more creative with home staging. We have handpicked the most strategic home staging tips
to maximize your listing.
Curtains: If you have curtains up, consider taking them down during the time your home is on the
market, this will open up space. If you choose to keep curtains, choose an airy and lightweight fabric
like linen or voile. Mount the curtain rod close to the ceiling to create an illusion of height, making
the rooms look tall.
Colors matter:  There are a few basic rules to use color for a basic, well-balanced space. Mixing dark
and bold colors for the walls will make the spaced look smaller and cramped; so use them sparingly.
Bright colors may be used but tastefully and carefully, like a red rug in a neutral-colored room or for
accessories and pillows. While picking ceiling colors, choose a lighter shade than your walls to give
the impression of openness, thus making the room look more spacious.
Arranging furnishings the smart way: The main intention of staging a house is not to show the buyers
how many pieces of furniture the home can accommodate, but to show people that there is enough
space to walk around freely. Setting up a table only helps with the perception of space. Less is
always more while staging. It is recommended to select a few large pieces of furniture with other
necessary elements.
Creative floor display: One of the best and easiest way to make the room feel larger is by displaying
your floor. Use small and neutral-colored rugs that do not cover the entire space and avoid using
large and patterned rugs that fill up the room.
Amplify ceiling height: Hang paintings, art pieces, and decor as high as possible to make the space
look bigger and open. Another recommendation is to paint the walls and ceiling with a light neutral
shade to make the area look airy and create an illusion.  Getting the most out of your rooms
verticality will do wonders for creating a spacious feel.
Decluttering is key: If, after the home staging and photography process, photos still contain
unnecessary items, then you can use Photoshop or another tool to remove the clutter from the
photos. It is crucial to eliminate unnecessary furniture and other home decor items to set up a
spacious room attractive to buyers. Set aside time to stage each room strategically so the potential
buyer can imagine living there.
Reflective surfaces: Adding reflective surfaces as mirrors can significantly impact the spaciousness of
your staging project. Mirrors create an illusion by reflecting light, which makes the room look
enlarged. They are inexpensive and can be used in creative ways to fill up a wall. Place mirrors with
appropriate lights in small bedrooms to make the room look brighter both during the day and night.
These reflections will also avert light deep into your rooms, thus creating depth and spaciousness.
Most of these staging tricks are inexpensive and can be creatively implemented. If tastefully done,
they add value to the listing and impress visitors at every open house. 83% of buyer's agents said
that home staging made it a lot easier for their buyers to visualize the property as their future home.
Featuring high-quality, creative, and staged listing photos and videos are a great way to boost your
home's virtual appeal and help it stand out in today's competitive marketplace.

Rahul Agrawal is the Co-founder & Chief Business Officer at Styldod, where he has taught a computer to do interior design! Styldod provides the most hassle-free & inexpensive virtual staging solutions for real estate agents so they can sell their listings faster, and for higher prices. Rahul was also a co-founder of Mebelkart (which is acquired by Ask Me). He's your everyday IIT Kanpur nerd who pushes the boundaries with his innovative entrepreneurial stints and is also a sound startup investor & advisor. Rahul attributes his success as a professional to the discipline he has learned from his district hockey days, being a swimmer and a gym enthusiast.