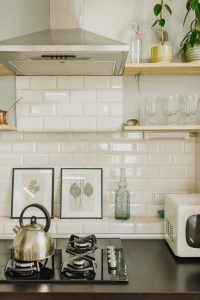 Many homeowners invest in both home insurance and home warranty to protect the most significant investment they made in their lives. With a home warranty, homeowners get coverage from the costs of unexpected repairs and replacement of their appliances and home systems. However, choosing a home warranty company is easier said than done. There are a lot of considerations to be made, especially when it comes to the period, coverage, transferability, and claims process.
If you want to get the best North Carolina home warranty, start by shortlisting a number of providers and comparing their plans.
Make a List of Several Companies
How can you negotiate if you don't have any option other than the company you're dealing with? Meet with three to five home warranty companies in your area. You will secure a better deal if you can use their offers against each other. If you can, stop by their offices and ensure that you are ready with your requests and inquiries.
Talk to a Real Estate Agent
The real estate agent who sold you that home knows a lot about home warranty and the companies that offer such coverage. Most real estate agents get a commission from home insurance and warranty companies. They're the best source of information about which company has the best deal.
Leverage the Age of Your Appliances and Home Systems
If you have a new home filled with new appliances and systems, you can use that as leverage. Ask the home warranty company if you can get more appliances covered since you will probably not need a service for the year. Tell the company that you're just buying the home warranty as a form of added protection, but your appliances are still new.
 If some of the appliances are still covered by the manufacturer's warranty, take them out of the home warranty coverage.
Schedule a Home Inspection
 Have a home inspection if you are confident that your appliances and home systems will not need repairs or replacements in a year. An inspection report will give a home warranty issuer the assurance that your home appliances and systems are in good working condition. You can use this report to prove to the warranty provider that it might not even have to cover anything for the year. You can then ask for a discount on your annual premium.
Share Your Budget
 The best way to pay for only what you need in terms of a home warranty is to tell them your budget. Share with them how much you can spare in a year, as well as how much you are willing to pay for the service fee. Ask the home warranty company to customize a policy for you. They'll be glad to do it, especially if your budget is fair enough.
Buy a Home Insurance and Home Warranty Bundle
 You can always get more when you buy home insurance and home warranty bundled together. Some companies offer these bundled together. You might get a better deal when you buy them both. The insurance will protect the home itself, while the home warranty will cover the systems and appliances, including electricity, plumbing, stove, oven, heating, and air conditioning, among others.
Ask for Formal Quotations
 Get formal quotations from the home warranty companies. Bring these quotations when you visit and inquire from others. This way, you can compare and contrast the offers. You can use this technique to negotiate with home warranty companies. Once they realize they're competing with others, they will think of giving you more of what you want.
Don't Answer Immediately
 You are not required to sign the agreement when you visit the office and receive the quotation. Take it home with you and study the options. Don't force yourself to decide immediately because the agent gave you a deadline. Make the companies wait for your answer. When you are sure about your choice, that's when you should call.
The Takeaway
 Don't get easily swayed by flowery words. Some home warranty agents are great with words but lacking in offers. Read the fine print of the contract. Make sure you can maximize the terms of the agreement. If you have questions, ask them before you sign the contract. There's no use arguing with the home warranty company after signing the terms.