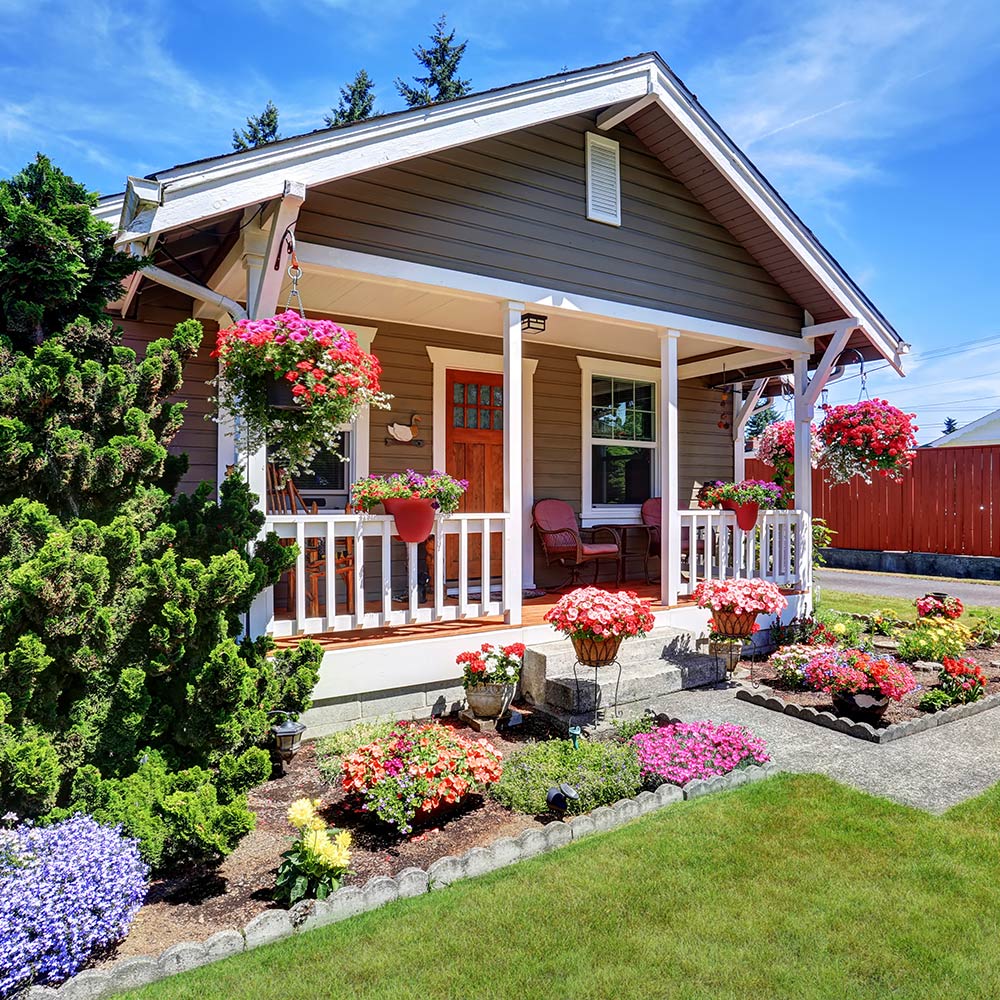 Renting out your property, be it residential or commercial, at your ideal price point and to your ideal tenant requires a thorough understanding of what renters want. Curb appeal is essential, especially considering that the way a property looks and the feeling it evokes function as a first impression. As with meeting someone for the first time, making a good first impression will often determine whether or not you are able to rent to the right people, for the right price. 
You may think that making upgrades to your property to boost curb appeal is an expensive undertaking, but that is not necessarily the case. Besides, when you weigh how the upgrades will enable you to seek a higher rental price from your future tenant, you can easily see how curb appeal upgrades are a worthwhile investment with promising return value. In fact, according to a study done by Michigan State University, curb appeal upgrades can increase property value by an average of 5 to 11 percent, and potentially greater, which is very significant. 
Below, we have outlined the top 3 tried-and-true curb appeal upgrades that are both affordable and effective in increasing the value of your rental property.
Fresh Paint 
Making sure the exterior of your rental property is clean and fresh is extremely important. Walls that look dirty and neglected will make potential renters hesitant to rent because they will believe that you do not care about your own property or the experience your renters may have while renting it. This goes for exterior doors as well. According to the rental property experts at Utopia Management in Vegas, paint gives you more ROI than any other home improvement. The benefit outweighs the rather low cost of a fresh coat of paint.
Further, most renters like to see a property as a "blank canvas." If the walls on the exterior of your property are not already neutral in color, consider making the switch before listing. Whites and off-whites will go a long way in making your property look cleaner, brighter, and more inviting. In general, though, neutral colors are most important for interior walls, so if you want a more colorful exterior, go for it! Cleanliness and a good paint job are more important than the color of the property itself. 
To clean the exterior, a simple power wash will do wonders, especially if the outside of the property hasn't seen some love in awhile. This also goes for any paved areas outside– driveways, walkways, and outdoor steps. Any decks or patios should be washed clean as well. 
Landscaping 
When a potential renter comes to look at your property, the exterior of the property will be the first thing they see, so it is very important that the outside surrounding area as well as the structure itself looks well-kept and inviting. Consider too the way that your property compares to others in the neighborhood– no one wants to rent the eyesore on the block. Make sure your property stands out from the rest in a positive way. 
Of course, no one expects the outside of your property to be the Buckingham Palace Royal Garden, but some basic landscaping is crucial. Make sure the grass is cut, weeds are pulled, leaves are raked, and that any unsightly or potentially hazardous trees and branches are trimmed or removed. If you have some extra time and money to spare, planting some flowers and other native plants will add instant charm to your property. 
The Little Things
This category is really composed of a bunch of things and will depend on the specifics of your property. Things like gutters, windowsills, roof tiles, mailboxes, outside lights, pavers, doorknobs and locks, awnings, outside fans, and much more, are all "little things" that can make a big difference in increasing curb appeal. Everything listed above should be clean and in working condition. Furthermore, some of them (like mailboxes, lights, and pavers) are great opportunities for more decorative and stylish curb appeal upgrades. With tons of DIY guides all over the internet, making these little creative changes can be both affordable and easy. Like with landscaping and exterior paint, however, these decisions will really depend on the overall look you are aiming for, but it remains the case that making sure everything looks clean and well-maintained are the most important aspects of increasing curb appeal. As mentioned above, the exterior and surrounding space is the first impression, so it is extremely important that it is not overlooked as you are making improvements to your property.