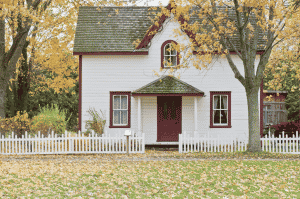 Image: Pexels
Owning rental property is often a lucrative investment. However, are you maximizing your returns? If you own a rental and want to attract more tenants quickly, take a hard look at what you offer them, and consider these six ways you can make your property more appealing.
Ready to purchase an Asheville property? Call top-rated agent Alexandra Schrank to get started! (828) 782-1957
Know What to Look for When You Buy
Before you purchase a property, know your market and what renters want. Ask yourself if you plan to manage the property yourself and how that will affect your choice. Prioritize location above all else, and consider the updates you will need to make. How much money are you willing to invest? What do renters want in a property? Research shows that beyond location, renters look for security, amenities, and outdoor spaces.
Make It Social-Media Ready
Prepare your property to be the star of the show on your social media. Renters search online first when looking for a place to live, and social media is the heart of most marketing campaigns. When you finish remodeling, create inspiring before-and-after stories on Instagram using an Instagram story template. You can customize it to choose your desired font, text, and color. Upload your photos and edit them properly to make them stand out.
Focus on the Kitchen
The kitchen is often a property's biggest selling point. If it's updated, you can expect more interest. Start with the countertops. Avoid going too cheap and using something modern. Throw a coat of paint on the cabinets and prospective tenants will notice. Add stainless steel appliances and you can increase the monthly rent value significantly.
If you're on a limited budget, you can make a big difference just with some new cabinetry hardware or a simple backsplash. Shop around for the best deals online and in your local hardware stores. Just remember to keep your style and color choices as neutral as possible.
Create an Outdoor Space
Curb appeal is a great way to get potential tenants in the front door. If you create a great outdoor space where tenants can see themselves relaxing on the patio or sitting on the front porch, you already have a step above the competition. Plant some nice foliage and keep the yard green and clean. If you really want to up the value, add a pool, but make sure you have the proper permitting and liability insurance. Don't commit to something high maintenance if you cannot commit the time to care for it.
Keep the Colors Neutral
Never go bold when painting the inside or outside of a rental property. The goal is to make the property look neutral enough that tenants can imagine their own furniture in the space. What if you pick a color that clashes with a prospective tenant's couch and lose the opportunity for that reason alone? Neutral is the way to go.
Install Hardwood Floors
Hardwood floors are significantly easier to manage in a rental property, especially if you allow pets. If the property you purchase has carpet, tear it up and restore or replace the floors. Research shows hardwood is aesthetically pleasing and has much lower maintenance when it comes time to rent your property.
With each design decision you make, ask yourself if it will attract the most renters possible. Mass appeal is about giving tenants a clean and simple space to be creative. Think of your property as a blank canvas. Make upgrades tenants love, and make sure to market your property on social media.