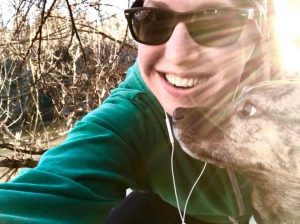 A bit about Rachel:
"I began my career as a paralegal and throughout the process of working in different areas of the law, I discovered that I took a special interest in real estate litigation. After much fascinating work in that arena, I later transitioned into transactional real estate closings when I moved to Asheville in 2014. This would prove to be an enlightening step on the road to becoming a Realtor.
Because I dealt with several realtors and clients every day, I was able to see the unique relationship established when engaged in real estate transactions. It requires honesty, hard work, integrity, education, and accountability. These are some key elements of the personal growth I seek in every aspect of my life. As such, I decided that becoming a Realtor was truly where I would thrive and gain the most out of both my career and my personal life.
This business is not just in property, it's in building relationships with people. This is what drives me. Helping others achieve their real estate goals is the most rewarding part of my job."
Some of her favorite homes she's sold over the last year:
418 Bailey Rd.
Candler, NC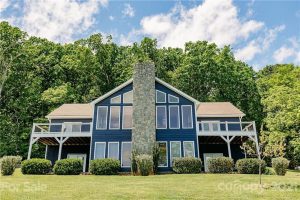 "While I am a licensed agent in the Lake Norman area, I leverage the expertise of Rachel, Alex and the Mountain Star Team as they are very knowledgeable, responsive and have great access to resources to ensure your buying/selling experience is an exceptional one.  In this recent August 2021 transaction, I worked closely with Rachel and just had a great experience – would recommend to everyone!"
 – Southern Charms Vacations
414 Mountain Lookout
Bostic, NC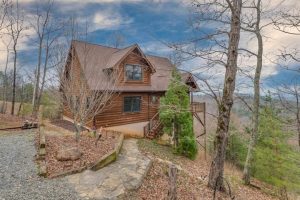 "From start to finish Rachel and her team of professionals were fantastic. From looking at different listings to finding our dream home we were treated with warmth, respect and professionalism. After we found our home and made an offer everything was explained and laid out for us so clearly and efficiently. All the services we needed, inspections, lawyers, mortgage brokers were offered to us and everyone we used was wonderful. Rachel and Mountain Star RE/MAX Executive team were just amazing. And they provided us wonderful service during the Covid19 pandemic which obviously had to make their jobs much more difficult but it never showed in response, quality, professionalism or any other aspect of our transactions. We could not have asked for better service. We highly recommend them for all your real estate needs. We honestly cannot say enough good things about Rachel & Mountain Star RE/MAX."
– Genevieve Farrell Rudock
10 Fieldstone Ct.
Arden, NC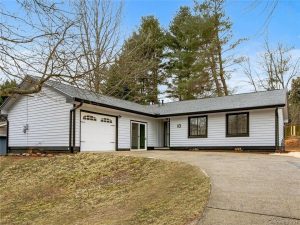 "My husband and I really enjoyed working with Rachel Rambo from the Mountain Star Team. Rachel was down-to-earth, never pushy, and fun to work with. She was very professional, and her patience gave us the space to comfortably make the decisions that were right for us. Being new to Buncombe County, we needed to learn about the area and while friends and family shared their ideas, Rachel's input gave us valuable perspective on which areas fit our needs. Once we found The House, Rachel wrote the winning offer. From there she and the Mountain Star Team provided great resources and guided us through the process for a successful purchase. We are so glad we found Rachel!!!"
– Stephanie Sheppard
When she's not helping you find your dream home, Rachel enjoys spending time at the lake, hiking, enjoying the mountains, and Lions football games with friends.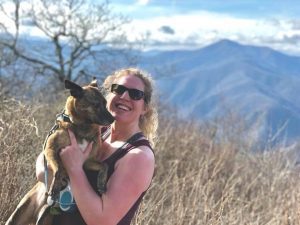 Her dog Kish is her #1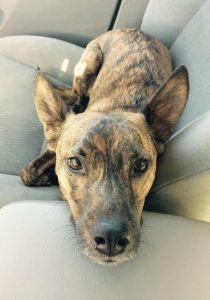 Testimonial:
We've never purchased a home or property in the mountains, so we not only needed help with purchasing a property, but we also needed an education of how to purchase and build in Western North Carolina. We could not have been happier with the level of service, responsiveness and approach that Rachel Rambo and the Mountain Star Remax Team gave us. Rachel was brilliant. We don't live near Asheville, but Rachel was excellent at consistently communicating with us long-distance via email and her website. By the time we actually met in person, it only took 2 days for us to find our dream property in Madison County. She helped us the entire way through the process and never made us feel like our umpteen questions were a bother! Rachel's service and expertise (and her ability to stay on top of things during the closing process), really gave us a lot of confidence that we made the right choice with the property and our representation! Thanks again, Rachel & Mountain Star Team!!!
– Steven Herdegen
To talk to Rachel about becoming your agent, call 828-275-8877 or email her at mountainstarrambo@gmail.com