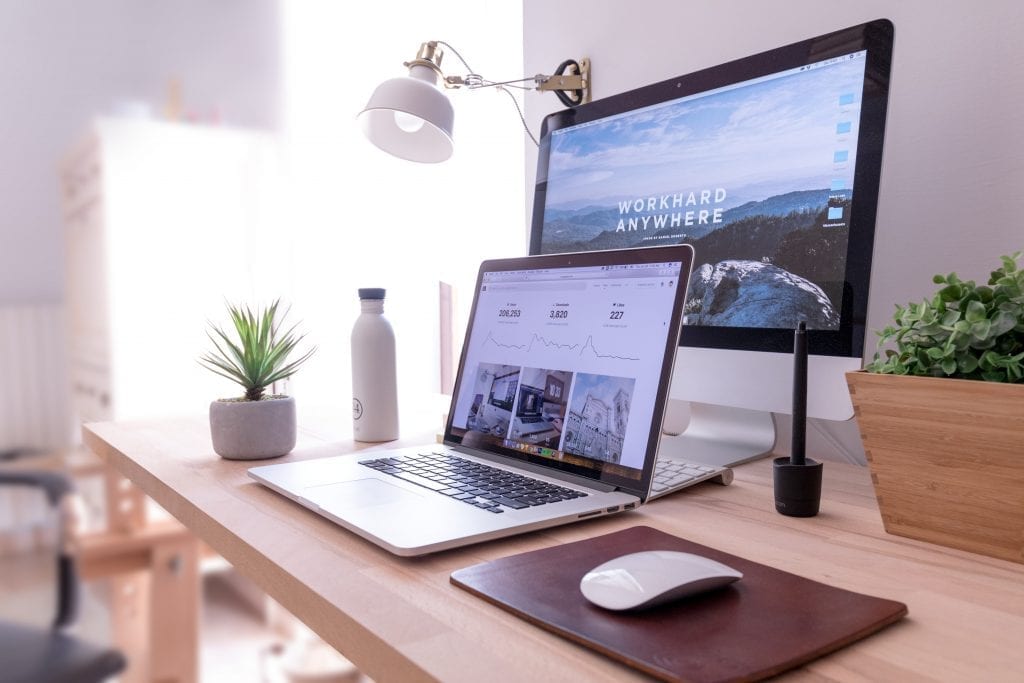 Practical Steps to Creating the Perfect Office for Your Home Business
More and more entrepreneurs are catching onto the fact that they can manage pretty much all of their business tasks from the comfort of their home. And lower overhead costs, no commute, and more flexibility are just a few of the many advantages that come with running a home-based business.
However, it can also be quite challenging to stay focused and productive, which is why it's so important to create a space where you can work comfortably and distraction-free. If you've decided to use your home as your business headquarters, here are a few simple steps to consider when creating your home office:
Pick a Good Location
First of all, if your current home is not well-suited to fit your office and storage needs, work with the Mountain Star Team to find a home that will. Even though it's a big investment, having the right kind of home can prove critical to the long-term success of your business.
Another thing to consider before diving into the design of your home office is to ensure that you have the right business structure in place, as it may play a role in where you put your office. Many business owners find it best to form an LLC because of tax advantages, limited liability, and flexibility, among other factors. Learn about the rules of forming an LLC in your state, and hire a formation service to do the work for you.
After you have the home you need, choose a good location for your office. Your office must be separated in some way from the rest of your home. Otherwise, it will be difficult to minimize distractions day in and day out. This is why many business owners set up in their garage, basement, attic, or spare bedroom. Just make sure that whatever location you choose provides enough space for everything you need. Also, there should be adequate insulation, ventilation, and natural light.
Make It Attractive
Of course, your home office will need more than good bones to inspire you to work on a daily basis. For instance, Modsy recommends choosing a color for the walls that will boost your mood and help you maintain focus. Utilize storage and organization solutions that will add appeal and maximize productivity. And use tasteful-yet-unique decor that will set your office apart from others while remaining professional.
Use Quality Equipment
The equipment you choose for your home office will make a big difference as well. It may be tempting to look for secondhand or discounted items, but your office equipment is something that you want to ensure is the highest quality possible. Get a desk that looks great and that allows you to work comfortably. Get an ergonomic office chair that will keep you comfortable and promote your health on long workdays. And make sure you have any electronic equipment necessary to fulfill your daily tasks, such as a laptop, printer, fax machine, Wi-Fi router, and so on.
Keep It Clean
In order for you to truly enjoy your home office, you'll need to come up with a routine for keeping it clean. The simplest way to do this is to always put things away after you're done using them, and never let trash accumulate on your work surface or in other areas of your office. Also, Liveops recommends doing a cleanup at the end of each work day, including vacuuming, dusting, sanitizing, and making sure everything is in its right place; you might even decide to hire someone to come in regularly for a really thorough job.
Running a home business is a great idea as long as you create a suitable workspace. Make sure your home will serve your business needs, and choose a location for your office that will provide you with separation from your home life. Also, invest in making your home office attractive, getting top-notch equipment, and keeping your office clean on a daily basis. In no time, you'll be enjoying the spoils and scalability of the work-from-home life!
Looking to buy or sell your home quickly for a price you're happy with? Give the Mountain Star Team a call today! (828) 782-1957
Guest Article by Suzie Wilson  ⎸info@happierhome.net  ⎸Happier Home
Photo by Domenico Loia on Unsplash