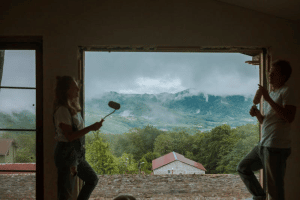 Renovating your home can be an exciting endeavor, but without a proper plan in place, you could be spending more than you expected and wasting precious time juggling multiple projects. A satisfactory renovation starts with knowing what to expect. Here are just eight things you'll want to plan for before you start any construction.
If You Can Afford It
The first step toward any remodel is creating a sensible budget. The cost of your specific remodel will depend on what materials you'll need, how complex the renovation is if DIY is an option and more. Experts say you should budget for 20% more than the projected costs. This guarantees that you have a little more wiggle room to cover inevitable setbacks. Make sure you get estimates on what certain rooms cost to renovate and how long those projects typically take to complete.
If You Can DIY Certain Projects
Going DIY can save you money on simple tasks, such as flooring and interior design. However, there are several projects that you should leave to professionals, such as window installation, roof repair, basement expansions, or any work on electrical, plumbing, or HVAC systems. Doing these yourself can lead to injury or damage to your home.
If You Need a Permit
Most projects that affect the layout of your property require permits. If you want to add guest homes, pools, or other pieces of property, check with your local municipal government office first.
If You Have a Clear Vision
It's best to decide on a style before you start building. Consider an aesthetic that ties multiple spaces in your house together. You can take this opportunity to address sustainability as well, from lighting and choice of appliances to insulation and building materials.
If There's a Timeline
Any renovation can add value to your home, especially remodeled kitchens and finished basements. However, each project will take a different amount of time. In general, your renovations should start from the inside out, beginning with the internal renovations such as HVAC, plumbing, and electrical before moving on to flooring, painting, and interior design.
If You're Working From Home
A home renovation is a great opportunity to add a home office. It can be easy to lose focus when you're working from home, so create a space that's separate from the rest of the house but still has personal touches to bring you joy throughout the workday. Invest in ergonomic furniture for good posture, plants for natural air purification, and bright colors that increase concentration. You should also consider proper lighting so you lessen eye strain if you use computer screens often. Natural lighting has both physical and mental health benefits, so be sure to include window space in your office.
If You'll Want a Warranty
Doing a complete overhaul always comes with risks, and you might not realize there are issues with new systems until later on. A home warranty can help cover issues with appliances and systems. Try working a warranty into your preliminary budget. Before you finish paying contractors, conduct a full inspection and consider adding a warranty based on your findings.
If You Need Help Staying Organized
Home renovations can be a daunting task, but construction management software can help you stay organized and on schedule. With tools for project management, task tracking, and budgeting, you can keep your renovation on track from start to finish. You can also use the software to track progress, revise plans, and manage changes. And if you need to collaborate with contractors or other professionals, many construction management software programs offer features for team communication and collaboration. So whether you're renovating a single room or your entire house, construction management software can help you stay on top of your project. If you're looking for software, you can check out this site to learn more.
A home renovation can add substantial value to your home and improve your quality of living. Make sure you budget accordingly, stick to a timeline, protect your investment with a warranty, use construction software to help you manage everything, and consider making additions like a home office to make the most of your remodel.
If you decide to purchase a new home instead of renovating the one you have, real estate professional Alexandra Schrank can help you find the perfect place. Call (828) 782-1957 today.
For additional info, check out the below guide.
Upgrade your home: the complete guide to green and eco-friendly renovations for homeowners
Image via Pexels