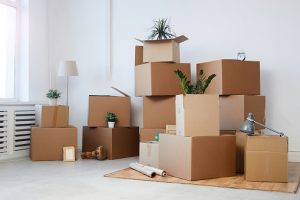 Are you planning to start a home-based business but don't have room? Launching two adventures — beginning a business and purchasing a home — can be overwhelming. You can accomplish them both, though, with some upfront work and using the following advice from The RE/MAX Executive Mountain Star Team.
Finding a New Home
It's best to figure out what you can afford before you plunge into house hunting. According to the FDIC, many people plan for a mortgage payment of two to three times their income. Banks use a standard rule of keeping your mortgage payment at or below 28% of your gross monthly income. Lenders also don't want your debt-to-income ratio to go over 36%. Debt includes:
Future house payments
Student loans
Auto loans
Credit card payments
Obtaining a pre-approval loan letter is another important homebuying step. A loan officer issues this letter after reviewing your credit score, discussing your assets and reviewing other documents, such as recent pay stubs, tax returns and child-support documents.
A real estate agent can be your best ally when you're looking for a home. Having someone who knows the market and your requirements, such as space for your business, can save you time. To find a qualified agent, ask people for recommendations. You can also search online for agents familiar with your preferred area. Consider interviewing multiple agents and ask about fees so that you get an idea of their service costs.
Searching for a new home online can be daunting, so it's best to have some parameters in place. First, search within your budget. If you've reviewed your bank accounts and obtained mortgage pre-approval, you already know what you can afford. Second, choose the neighborhoods in which you're interested. When you find a few properties that catch your eye, research historical data such as sales and property tax values. While a house that's been bought and sold repeatedly isn't necessarily a bad investment, you may want to find out why.
Moving Into Your New Space
Once you've found your new home, it's time to pack. Consider a few tips as you prepare to move:
Give away or sell items you don't need. It's easier to purge them now than move them. Donate unopened, nonperishable food to a food bank instead of packing it.
Get quotes from a few moving companies.
Use separate box labels for your home office, kitchen, bedroom and living room. If you need to get your office running in a hurry, you can find your equipment quickly. Take photos of each box before you seal it.
Pack a box with items you'll need immediately, such as toiletries, medications, device chargers, baby items, pet food and clothing.
Starting Your Business
If you haven't written a business plan, now is the time. It should include an executive summary, market analysis, marketing plan, product description and financial projections.
Set up separate accounts for your business and personal money. This step will help when you budget and file taxes.
Many entrepreneurs new to the world of business find it especially helpful to take business courses, and there are many online programs that can help you boost your knowledge and skill set. This paves the way for better business management and accounting.
Choose your business name. It should clearly describe what you provide while remaining unique. Creating a "doing business as" name can make it easier to offer new products or services if someday you want to use a different name. If there is no domain name available for your business, your DBA makes it easier to market your services under a separate one.
It's a lot of work to move and start a new business, but the rewards are considerable. You can reap the benefits of being your own boss while enjoying your new home.
When you're ready to find a new Asheville home, you want a dedicated agent by your side. The RE/MAX Executive Mountain Star Team is here to help. Reach out today to connect with one of our expert agents. 828.782.1957 or 828.989.4228