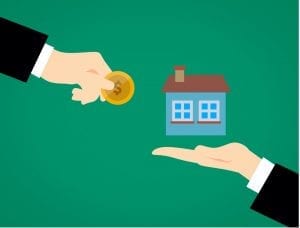 Image via Pixabay
It would be great if selling a house was as easy as sticking a sign in the front yard. But when people are making an investment as large as a house, they want the best for their money. As a seller, that means you have to make your home look its best in order to make a good impression on buyers.
Start by taking care of outstanding repairs. If the electrical wiring is faulty or the roof is damaged, this is the time to finally fix it. These types of issues devalue a home well beyond the cost to repair them.
Once repairs are complete, you can move on to other tasks such as adding modern updates, enhancing curb appeal, and staging the home. You'll also need to take crucial steps to ensure you're addressing coronavirus concerns, such as disinfecting the home from top to bottom and remaining socially distant during showings. If you're feeling overwhelmed by these steps, turn to professionals to help you get the job done efficiently. For instance, if you need to boost your home's curb appeal by updating the landscaping, an experienced designer can create a render of your landscaping vision to give you an idea of how it will look.
Be sure to explore the following list of resources for more information about getting your home ready for buyers.
Additional Resources
How to Sell Your House When There's a Pandemic
How Will Kitchen Remodeling Affect Your Home's Value?
What is the Best Interior Paint Color for Selling a House?
16 Ways to Add Curb Appeal for Less Than $50
Deep Cleaning the House to Sell: A Time-Saving 10-Step Checklist
The Benefits of Decluttering Your Home Before Selling It
Lighting to Stage Your Home for Sale
5 Tips to Take the Best Photos
Preparing your home to sell is a lot of work, but it's work that pays off. When sellers pay attention to how buyers will perceive their home and update accordingly, they have a better chance of getting the asking price for their home.
As you get ready to list your home, make sure you have an experienced and trustworthy real estate team on your side to ensure a smooth and successful transaction. Contact The Mountain Star Team at 828-782-1957.